A General Explanation of Buddha's Teaching
To purchase, please contact us.
We currently accept bank transfers (ACH).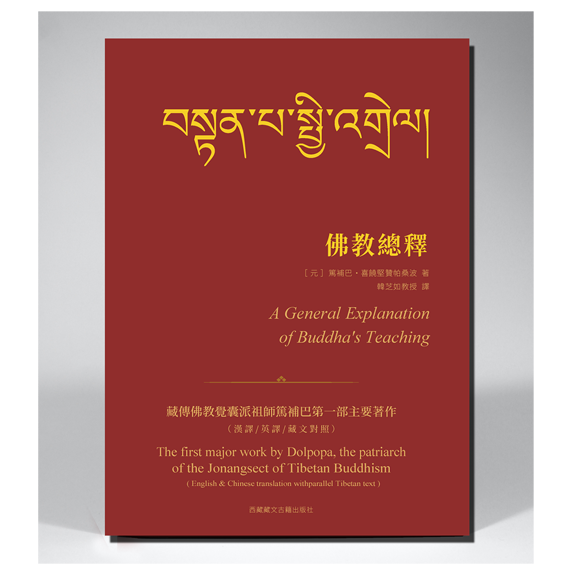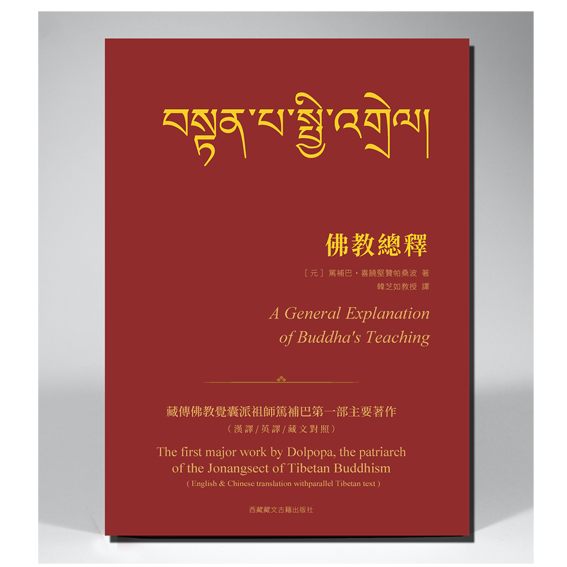 ~Discription~
A General Explanation of Buddha's Teaching
was written by Dolpopa, the master of the Jonang sect, one of the five main sects of Tibetan Buddhism. It is his first work on the view of "Empty of Other," elucidating the core meaning of Buddhism.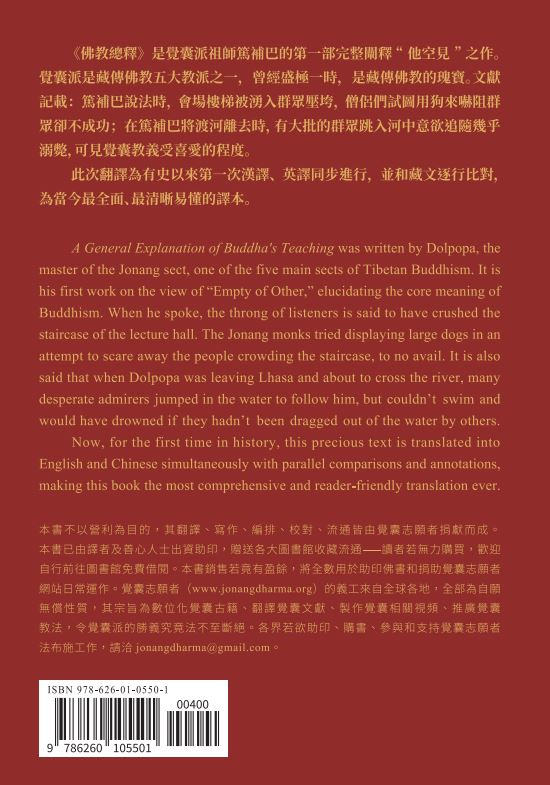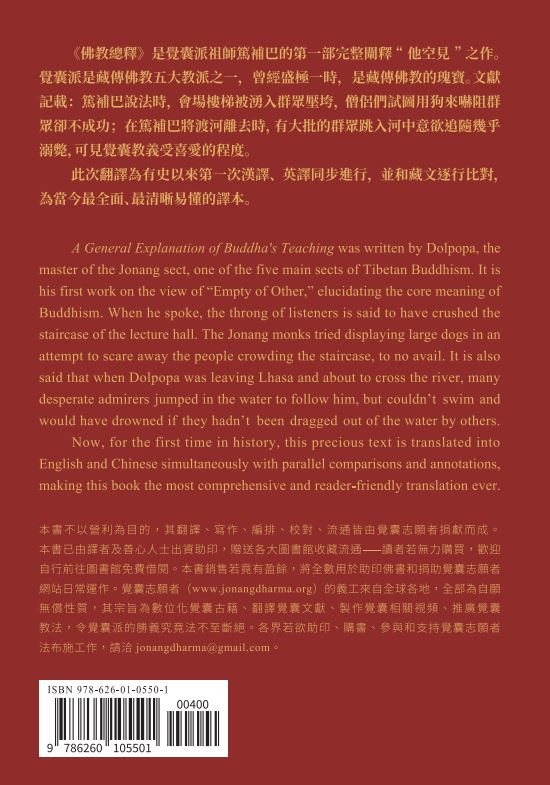 When he spoke, the throng of listeners is said to have crushed the staircase of the lecture hall. The Jonang monks tried displaying large dogs in an attempt to scare away the people crowding the staircase, to no avail. It is also said that when Dolpopa was leaving Lhasa and about to cross the river, many desperate admirers jumped in the water to follow him, but couldn't swim and would have drowned if they hadn't been dragged out of the water by others.
Now, for the first time in history, this precious text is translated into English and Chinese simultaneously with parallel comparisons and annotations, making this book the most comprehensive and reader-friendly translation ever.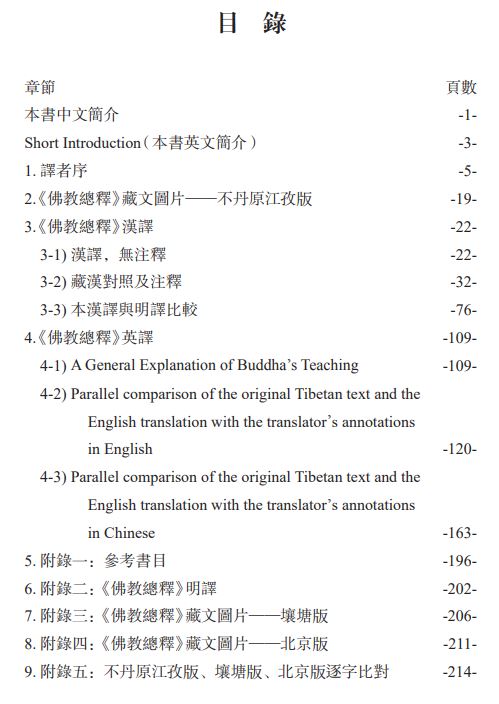 This book is not intended for profit. It is made possible entirely by unpaid volunteers from Jonang Dharma Volunteers (www.jonangdharma.org).
This book has been sent to many libraries as gifts, with all expenses paid for by the translator and donors (ISBN 978-626-01-0550-1). Readers who can't afford to buy the book are welcome to borrow it from those libraries for free. The balance of the book sale, if ever positive, will be donated to Jonang Dharma Volunteers. Jonang Dharma Volunteers is dedicated to digitizing and translating ancient Jonang literature, producing videos explaining Jonang Dharma, and printing Jonang books. If anyone would like to contribute to this line of work, buy books in bulk or help printing books, please contact us.